Apparently my family is total suckers for the 60 second Infomerical.

Kaila hears one for this..


Mom we NEED that so we can make sure we use ALL the toothpaste!
_____________________________
I BRING HOME this...sucker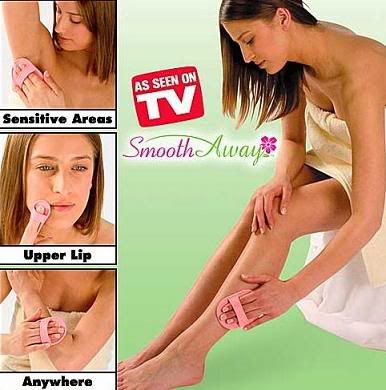 Kaila says "oh mom I seen that on tv yesterday why did you "buyed" it, You don't want no more hair?"
I start making a gift bag for my mother for Mother's Day.
Kaila says "I hope you are not giving away this" as she holds the hair removal contraption.
The sad part of the story is that I really did buy it for myself because I am a sucker intrigued.