Go check out
MCKMAMA
for more Not Me Monday madness!
I did not have to clean up puke all over a toddler and his bed at 9am on Mother's Day.


I did not wake up late this morning and have to drive my kids to school an hour late :-X. I never turn off the alarm and go back to sleep!


Kaila is not "graduating" out of the developmental preschool at the end of the week, she no longer qualifies. I knew she didn't and was going to typical kindergarten in the fall.. she grew out of her speech/social delay a LONG time ago and was there mostly just because she had an older sibling with Autism. I thought they were going to let her finish the year but she's getting an extended summer vacation.


I am not positively giddy that I got a universal remote for our garage door opener and can now come and go very easily!


I did not join my mom, sister, cousins after work on Saturday for a little pre mothers day night out. A CRAZY woman did not keep bugging us, her friend did not put her leg on the table, think a male dog marking his territory..and proceed to "dance" trying to get my mom's boyfriend to dance. She did not try to put money into the jukebox.. when there was a live band, she did not do this because my mom's boyfriends excuse to not dance was because he liked country music.. so she was trying to find him some. She did not start flashing all over the dance floor repeatedly. I was not reminded why I am usually a homebody and in bed by midnight at the lastest lol.


I did not get these for Mothers Day..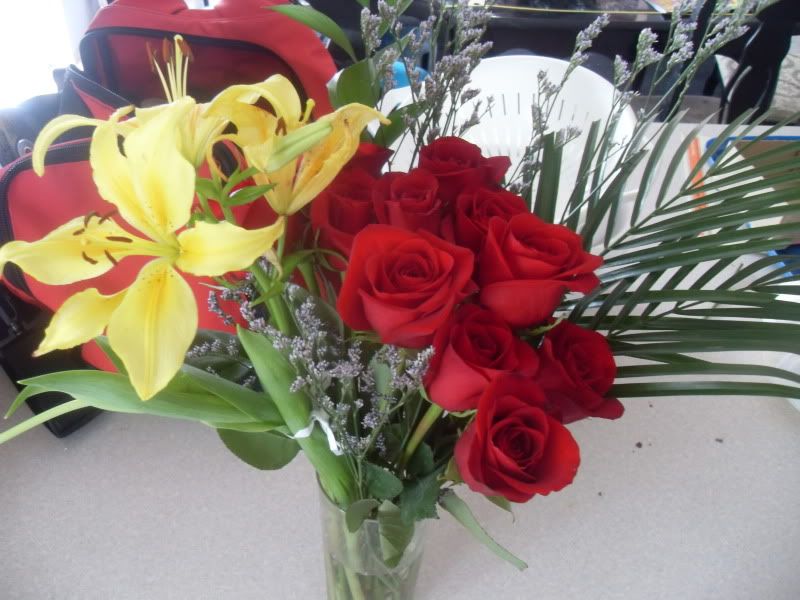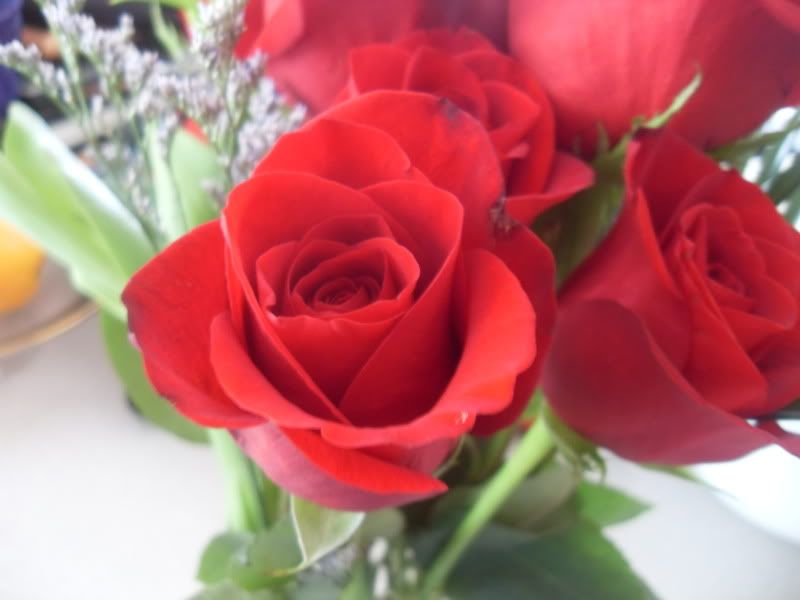 The Yellow Flowers were from work, that they gave all the Mommy Team members. The roses are from "the daddy" lol.
My lovely little girls did not each bring me home a potted flower from school. First Alana, then Kaila.