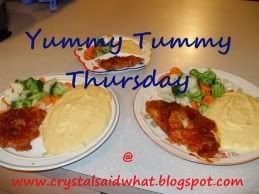 From Laura.. I promise I do cook other food lol.


I made these for a bbq with the ARC of Snohomish County and with the last name starting with a P I was to bring a dessert.. I brought these and another fillo dessert also from Laura that I will post here next Thursday. I made multiple of each recipe because it was for a large group!


Ingredients ~
1 box (1.9 oz) mini– fillo shells (15 in box)
15 miniature peanut butter cups
1 can (7 oz) whipped light cream (or you could pipe on homemade whipped cream)
chopped peanuts
Directions ~

1. Heat oven to 350ºF. Line a rimmed baking sheet with foil. Place fillo shells on baking sheet.
2. Place a peanut butter cup in each shell. Bake 5 minutes until chocolate softens. With small metal spatula or knife, flatten and even out chocolate in fillo cup. You just want the peanut butter cup to sit on the bottom of the fillo shell. Let stand at room temperature until cooled.
3. Top each filled cup with whipped cream. Sprinkle with chopped salted peanuts, if desired.