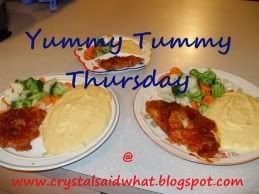 Freezer Breakfast Muffin Sandwiches


Same as before I have made breakfast sandwiches before on muffins, bagels etc. but never frozen them. I love these, so quick and easy in the morning!

Ingredients:

12 English Muffins, toasted (can use bagels, biscuits etc as well)
1 Dozen Eggs, scrambled
6 American Cheese Slices, halved (I had lots of cheese so I put a full slice on each)
12 Deli Ham Slices (and/or COOKED Sausage Patties, I did 1/2 sausage and 1/2 ham (2 slice on each) and I used about 1/3 of the sausage from the bulk 1lb sausage I bought for the burritos cut into thin patties)
Directions:

Scramble eggs; while eggs are cooking, split and toast muffins. (Easiest is to cook eggs like an omelet and slice into squares) Once eggs are cooked, set up an assembly line of muffins, eggs, cheese, ham; assemble and allow time to cool, then wrap in plastic wrap. Freeze wrapped egg sandwiches in freezer bags or freezer boxes. I used a gallon size freezer bag to hold 6 sandwiches, these bag can be reused for each time I make them. Makes 12. To heat: wrap in a paper towel and microwave for 45-65 seconds. Be careful it will be nice and hot.